You all know this. It's March, and our theme this month is wellness, on-the-go. We're giving you the best hacks to make healthy living easy, and fast. So what's the fastest way? Read on to find out.
The 3 fastest ways to get healthy is to join our coaching webinars over the next 3 months. No need to sift through Google search results and Pinterest boards with broken links. We've got coach-approved, tried and true tips ready for you. Click the links below to register.
Can't wait? We don't blame you. Watch our March Webinar about meal prepping like a pro. You'll get 5 (!!) coach-approved, meal-prep worthy recipes.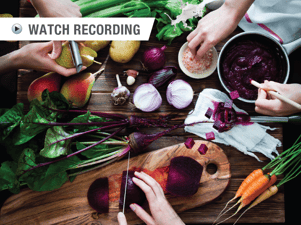 And remember, you can get wellness hacks, recipes, and inspiration by following us on Facebook, Twitter, and Instagram. Plus! See how other participants, people just like you, improved their health on our website.