ON DEMAND WEBINAR:
Cut Through the Confusion of Employee Benefits:
myAdvocate360 Benefit Navigation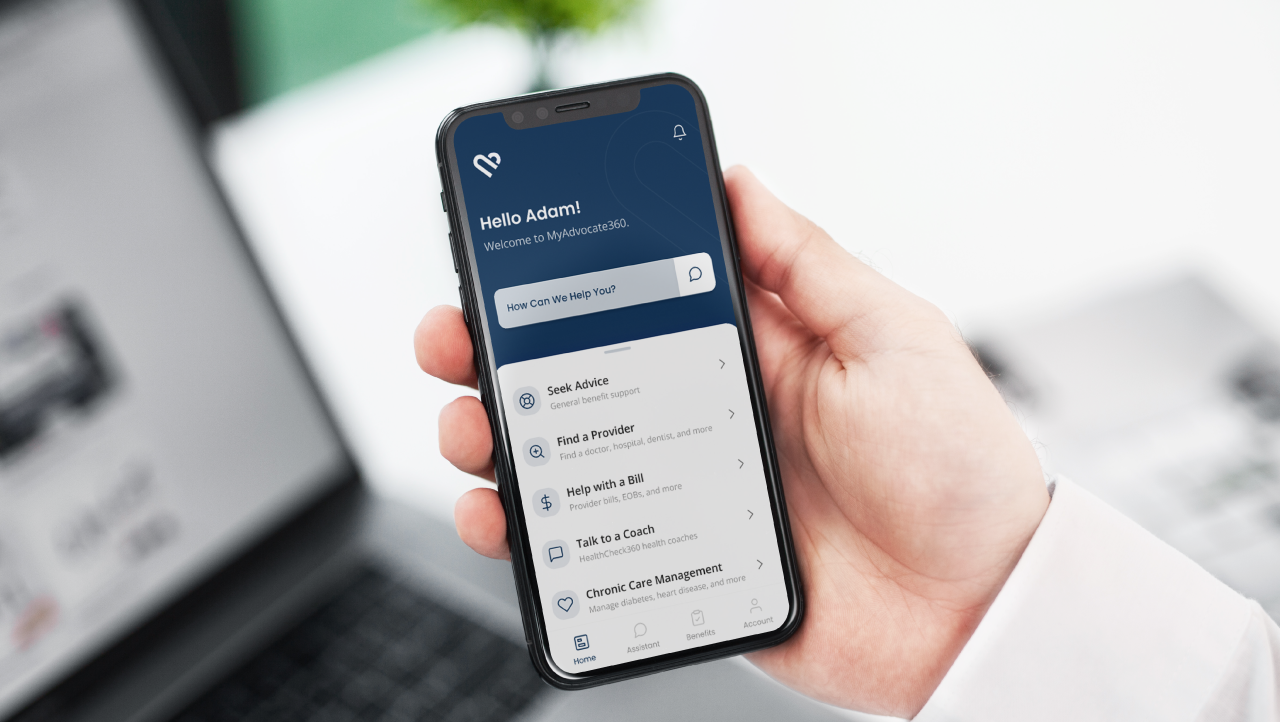 ON DEMAND WEBINAR
Cut Through the Confusion of Employee Benefits: myAdvocate360 Benefit Navigation
Employee benefits can be confusing. Your employees shouldn't be worried about how to navigate them. With the new myAdvocate360 app from HealthCheck360, employees can get the benefits information they need, when they need it. From detailed information about the medical plan to current deductible/out-of-pocket maximum status, the myAdvocate360 app has the answers. Best of all, myAdvocate360 works with your entire benefits package, including dental, vision, disability, and any other benefit.
Watch now to see the app and learn more about how myAdvocate360 can make navigating benefits easier.
YOU'LL LEARN HOW TO:
• Save HR time. With myAdvocate360, employees get efficient and timely answers to their benefit questions that would otherwise go to your HR team.
• Reduce costs. Helping your employees navigate their benefits leads to better decisions and lower overall costs.
• Maximize productivity. With efficient benefit answers from myAdvocate360, your team will have increased focus on their daily work.
See our speakers


TIM JOHNSTAD
Director