If you're having trouble logging in to myHealthCheck360, resetting your password is easy. Here's how.
Because of privacy rights, we cannot see or reset your password, but you can reset your password by following these steps:
On the login screen of the mobile app or online at www.MyHealthCheck360.com, click on "Forgot username or password" link.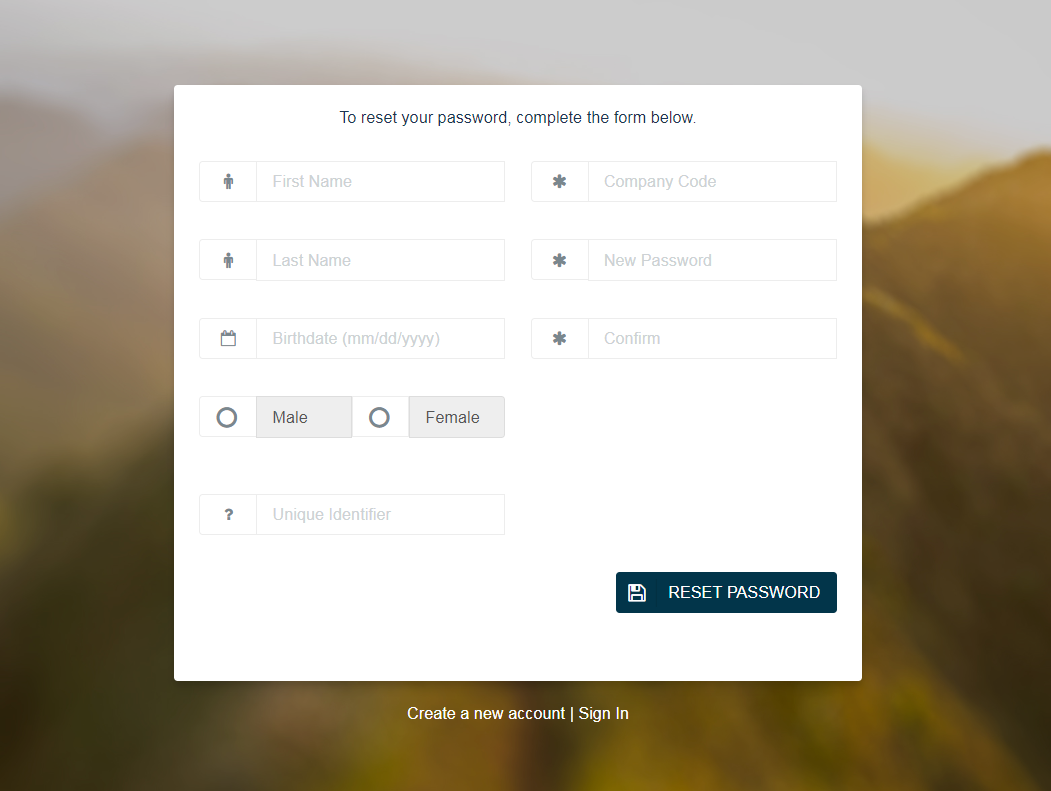 Enter your personal information

Your unique identifier is typically the last 4 digits of your Social Security Number, or employee ID

Click 'Reset Password'
Once complete the site will remind you of your username