Follow these quick steps to connect your fitness device and/or app to myHealthCheck360!
Log in to myHealthCheck360.
Select "More" at the bottom of your screen.
Select Connect Apps and Devices.
Find your fitness device or app and select connect.
Follow the prompts to log into your app or device's account and follow the instructions. If prompted, select all data to be shared. This helps the data pull over correctly.
You will get a confirmation that your device is connected.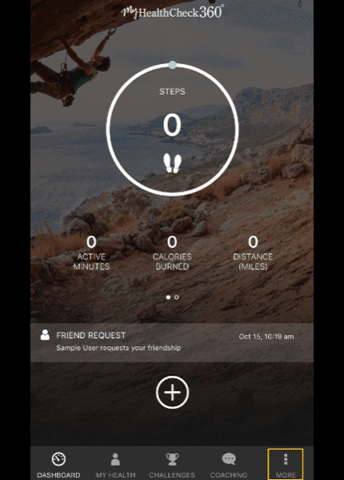 If you're having trouble connecting your device, click here to troubleshoot.