NEWS & EVENTS
Wellness is a year-long commitment. Stay informed & involved.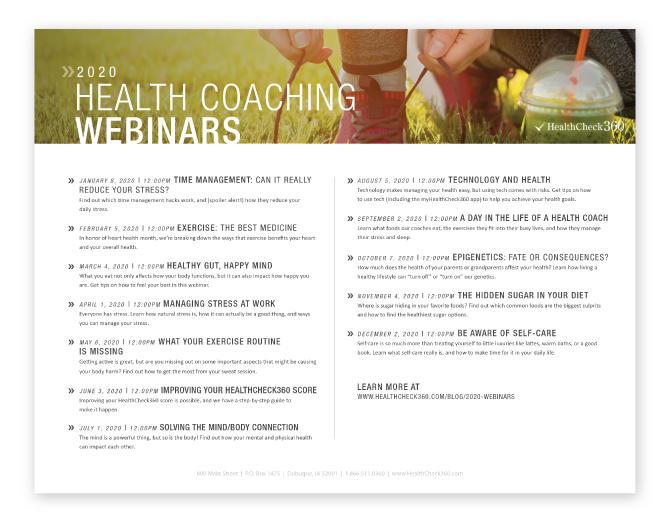 Wednesday, January 8th
Time Management: Can It Really Reduce Your Stress?
WEBINAR: 12:00 PM Central Time
We all have 24 hours in the day. So why does it feel like some people get more done than others? Find out which time management hacks work, and (spoiler alert!) how they reduce your daily stress.
Looking for past news or events? Head over to our blog to access archived presentations and information.