NEWS & EVENTS
Wellness is a year-long commitment. Stay informed & involved.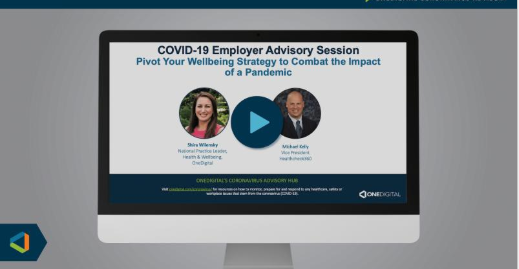 Pivoting Your Well-being Strategy to Combat the Pandemic's Impact | OneDigital
Learn how to meet the needs of your employees while reducing the risks of COVID-19 at your company. Hear from OneDigital and HealthCheck360 on adapting your existing well-being initiatives to keep employees safe and healthy.
Looking for past news or events? Head over to our blog to access archived presentations and information.