There are two main types of blood draws: venipuncture and fingerstick. While fingerstick screenings are less invasive, venipuncture draws offer a larger test panel.
The right screening type depends on your company's culture and your wellness program's goals. HealthCheck360 can offer both screening types to fit your needs. Check out this infographic that shows the difference between the two screening types.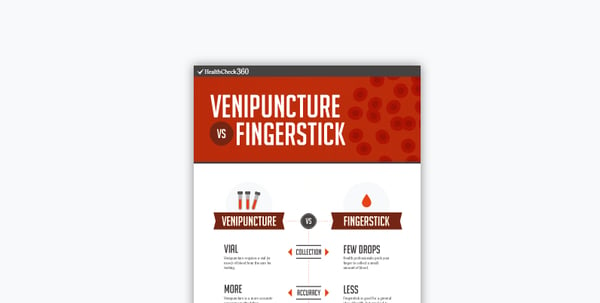 Check out more information about our screening options here.