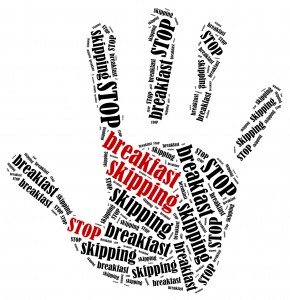 A study from the American Journal of Epidemiology found that people who skip breakfast were 4.5 times more likely to be obese. Why? Skipping meals slows your metabolism and can make you feel hungrier later on, causing you to eat more than you normally would.
If you're not eating for long periods, this can affect the way your body stores your meal. Your body goes into a 'fight or flight' mode from going too long without eating. It will store that next meal as fat 'just in case' instead of using the meal as energy.
Bottom line? Rev up your metabolism by eating small nutritious meals throughout the day.
Sources:
http://www.healthyandnaturalworld.com