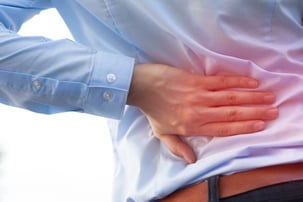 Did you know that exercise can actually reduce pain? Back pain is the second most common ailment in adults and there is something you can do about it. Check out this week's exercise focusing on getting a better back.
Lunge, lift & turn
Twist, squat & lift
Tiger push-up
Crunch, reach & roll
Scorpion stretch
If you suffer from back pain, try these exercises from Eva Pelegrin, a personal trainer and the founder of Attune Holistic Fitness, in New York City.
Note:Before beginning any new exercise program, consider discussing your exercise plans with your doctor, particularly if you have unique health issues such as diabetes.
Source:

www.RealSimple.com