As the air turns crisp and the leaves begin to change color, there's nothing quite like indulging in a stack of fluffy, spiced pancakes. These delectable treats are a delightful dance of warm spices and comforting sweetness, promising to be the perfect way to start your cozy autumn morning.
Perfect Pumpkin Pancakes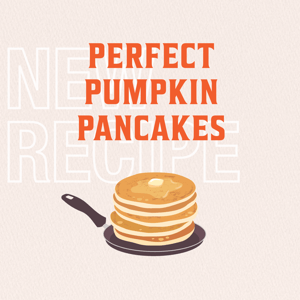 Makes: 12 Servings
Ingredients:
2 cups flour

6 tsp. brown sugar

1 Tbsp. baking powder

1 ¼ tsp. pumpkin pie spice

1 tsp. salt

1 egg

½ cup canned pumpkin

1 ¾ cups low-fat milk

2 Tbsp. vegetable oil
Directions:
Combine the flour, brown sugar, baking powder, pumpkin pie spice and salt in a large bowl.

Combine the egg, canned pumpkin, milk and vegetable oil in a medium bowl. Mix well.

Add the wet ingredients to the flour mixture, stirring until moist. The batter may be lumpy.

Lightly coat a griddle or skillet with cooking spray and heat it on medium.

For each pancake, pour about ¼ cup of batter onto the hot griddle. Cook until bubbles burst, flip the pancakes and cook until golden brown. Repeat with the remaining batter.
Nutritional Information (per serving):
Total calories 130
Total fat 3 g
Protein 4 g
Sodium 354 mg
Carbohydrate 1 g
Dietary fiber 1 g
Saturated fat 1 g
Total sugars 5 g
Try out this recipe and let us know what you think!