Summertime is great for eating fresh produce, enjoying longer days, and hitting the pool. But spending too much time in the summer heat can be dangerous, for you and your family.
Summer heat can be more than uncomfortable, it can threaten your health. This is especially true for older adults and and children. Beat the heat with our five tips for staying cool. You can view all the tips below or by clicking this link. Tell us which helps you cool down the most or let us in on your staying cool secret in the comments!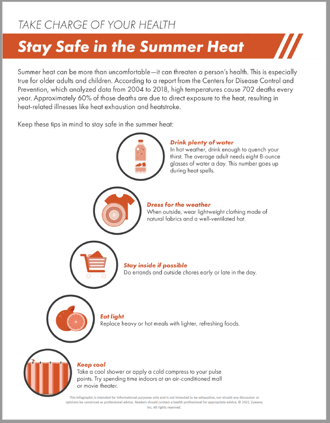 Follow us on social media for daily tips you can use to reach your well-being goals, including new recipes and fun contests as well as more fun workouts like the ones above!