We all crave burgers on a weekly basis, there's no doubt about it. Even though we shouldn't indulge on these cravings every time they hit, we have an alternative! Enter the turkey burger. This easy recipe hits all of the key points and satisfies our craving without the guilt of red meat.
Turkey Burgers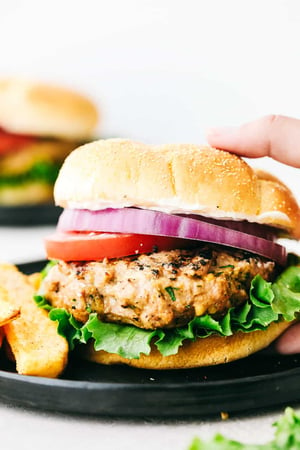 Ingredients:
1 pound ground 85% lean turkey
2 medium onions (chopped)
3 tbsp. lemon juice
1/2 tsp. Worcestershire sauce
1/2 tsp. dried or fresh parsley
Directions:
Combine the onions, turkey, lemon juice, Worcestershire sauce, and parsley. Mix these ingredients well.

Shape the mixture into four patties.

Fry the patties in a pan on medium heat or grill them until their internal temperature reaches 165 F.

Top with your favorite burger veggies and condiments!
Try out this recipe and let us know what you think.