A Healthier Thanksgiving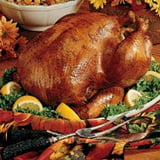 Thanksgiving meals usually include an abundance of unhealthy food options, making it easy to stray from proper nutrition until the start of the new year. But why wait until January 1st? Opting for a healthy Thanksgiving meal, doesn't mean it can't also be enjoyable! To find out more, read the November Live Well, Work Well Newsletter.
Also In This Issue:
Ebola outbreak reaches U.S.
Can you really boost your immunity?
Lower winter fuel costs, a recipe for sweet potato casserole, and more!
Get your November Live Well Work Well Newsletter
Acceder a la version español.