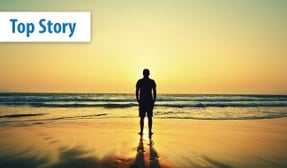 Loneliness considered a public health problem
Scientists have identified significant links between illness and loneliness, making it a serious public health problem. The damage inflicted on the body by loneliness may be comparable to the effects of smoking, diabetes and obesity. READ MORE
Also in this Issue:
Reboot Your Workout
Avoiding Spring Allergies
Breakfast Burrito Recipe
View the Live Well Work Well newsletter in English.