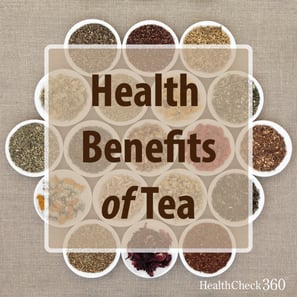 Whether you're struggling with stress or fighting a cold, tea has a variety of amazing benefits and uses.
Here are a few of our favorites:
Green Tea - "The Super Power"
Why? Because it does just about everything! Green tea burns fat, reduces risk of stroke and Alzheimer's disease, improves cholesterol levels, and may help prevent cancer. Use green tea as your super power drink! #overachiever #powerdrink
Ginger Tea – "The Tummy Soother"
Ginger tea helps relieve nausea and improves digestion. If you're stomach is feeling out of sorts, start sipping ginger tea for instant relief.
Black Tea – "The Energy Booster"
If you need an afternoon pick me up sip a cup of black tea for a caffeine boost! Black tea will keep you energized all day. #healthyenergydrink
Chamomile Tea – "The Sleep Aid"
Chamomile tea is great for curing a sleepless night. If you're struggling with insomnia or just need something to help you unwind before bed, sip chamomile tea to relax and catch some Zzz's! #naptime
Lemon Balm Tea - "The Stress Fighter"
If you're feeling stressed or need to calm an anxious mind, reach for the Lemon Balm tea or even pick up a lemon balm essential oil. Stress doesn't stand a chance against this tea! #stressfree
Peppermint Tea - "The Cold Killer"
Feeling a cold coming on? Peppermint Tea is a great boost for your immune system. If you're feeling sick or want to prevent illness, peppermint tea is your secret weapon!