Add a fruity twist to your homemade popsicles. Mix and match your favorite fruits to make your own creation!
Ingredients:
Popsicle mold & popsicle sticks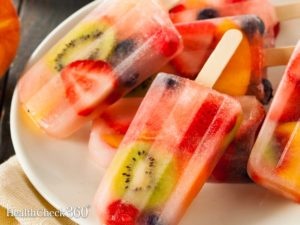 Coconut Water
Blueberries
Strawberries
Or your favorite fruit of choice!
Directions:
Rinse fruit and cut into small pieces
Place fruit into popsicle mold about half full
Add coconut water
Place in freezer for a few hours and then enjoy!
Adapted from: https://rabbitfoodformybunnyteeth.com