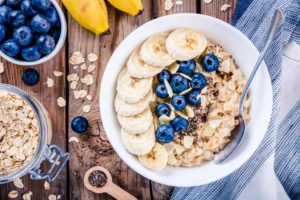 Wake up to breakfast with this simple 4 ingredient oatmeal!
Ingredients:
4 cups of water
2 cups of milk
1 1/2 cups of steel cut oats
1/4 teaspoon salt
Directions:
Spray 4-6 quart slow cooker bowl with non-stick cooking spray.
Mix all ingredients together in the slow cooker bowl and program to cook for 4 hours on low and 4 hours on warm. Stir in your favorite fruit or greek yogurt to serve!
Adapted from: www.delish.com