Many people struggle with maintaining a healthy lifestyle during the holiday season. Most parties and events are centered around food and with the winter months fast approaching, it's difficult to stay active. HealthCheck360 is here to help with 4 holiday tips and tricks and our favorite healthy recipes!
Think Before You Eat Mindless eating can lead to overeating very quickly and before you know it, you won't even remember all that you consumed. Savor your food and take a break between servings to let your body digest.
Focus on Maintenance Creating new, lofty weight loss goals during the holiday months can be difficult when you're surrounded by temptation. Focus your energy on making smart lifestyle choices, staying active, and enjoying your time with family.
Hydration is Key When you're surrounded by special holiday drinks and sodium-filled dishes, it's easy to forget to drink water. If you don't hydrate your body you'll find yourself eating more and feeling bloated and sluggish.
Take Control of Your Plate Don't leave your health in other people's hands! Prepare a few healthy dishes to pass to fill up on. Check out a few of our favorites below.
Naturally Sweet Cranberry Sauce Skip the canned stuff and make your own sauce this year! Sweetened with honey and oranges, this cranberry sauce is delicious and full of nutrients.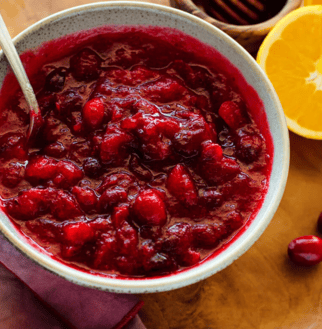 Roasted Carrots When all the holiday plates are filled with mashed potatoes, gravy, and biscuits, this dish will serve as a delicious alternative. Cooked in healthy fats, these carrots are a filling side dish everyone will enjoy!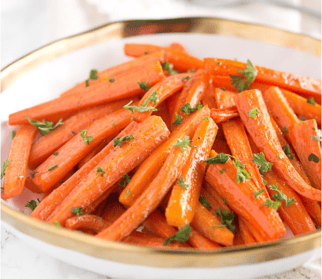 Crispy Ginger Green Beans Pass on the green bean casserole and try this tasty alternative! We recommend substituting the vegetable oil for extra-virgin olive oil to get your fill of healthy fats.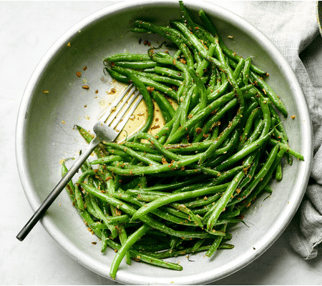 Adding a few of these recipes to your holiday table not only will make you feel better about what you're eating, but sharing with your loved ones as well! Let us know if you try any of these recipes or share your favorite healthy holiday recipe!
There are a ton of nutritious recipes our health coaches love to share. Give them a call! Remember, making smart choices leads to big impact and using the myHealthCheck360 app can help you make smart decisions in every aspect of your day.