Staying active while at work IS possible. And it's really important for your heart and your overall health to do so. Find out how to keep your body moving while at work (and throughout the day) with these tips and hacks from the HealthCheck360° Health Coaches.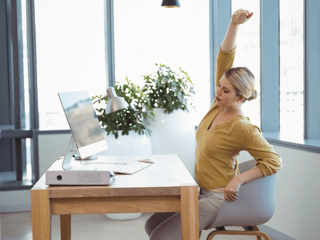 If you missed the live webinar yesterday, that's a-ok because we recorded it. Just for you.
To view the webinar on YouTube, click HERE
If your company offers the webinar for wellness points, click HERE
And if you don't want to miss out on next month's live webinar, because really, no one does, check out this post to get your seat reserved.